Our Client Testimonials
As a construction company, we take pride in delivering projects that meet and exceed our clients' expectations. Our team is dedicated to ensuring that every project we undertake is completed on time, within budget, and to the highest standards of quality.
We understand that every client has unique needs and goals, and we listen carefully to your concerns and challenges to create a personalized approach that meets your objectives. Our commitment to customer satisfaction has earned us a reputation as an honest, ethical general contractor that provides exceptional service and build quality.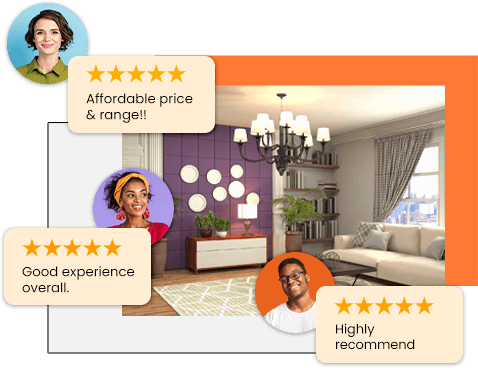 Hear What Client's Say About Us
Verified Client Reviews from Google business profile
Please go with them without doubt.first i would say their genuinity,And their commitment,promptly they follow the stages what they committed.. Even if we chose any mismatch materials o colours they will suggest good ideas. .with out wasting the space, Because our site is 1.25 cents of land .first i consulted with them, then only i bought this site.Planned perfect .Recommended strongly.
Dr.Leonard Ashok
23/09/2022
Has good ideas and executed well
Excellent work, ideas, well planned and good service.
Vigneshwari Veerakumar
15/08/2022
My home came out very well in 1575 sq.ft area. They completed before a month from a fixed time period. We were very satisfied with the completion. The doors and ceiling fittings, plywood floor at balcony, sanitary wares and wardrobe are all mentionable. They were both incredibly kind and highly professional as well.
Pushpam Pushpam
13/08/2022
I would highly suggest Cg Infra Builders is a one of the top construction companies in Coimbatore. They are doing value of money and very cooperative. Mr.Ramachanran will explain about impressive design ideas and vastu plan too. Take a chance folks!
I enquired regarding G+2 5 bedroom house plan in Pollachi. Mr. Ramachandran provided several value additions and suggestions based on his experience. Even now, I keep in touch with him to seek advice on interior design and other things too. Overall my experience with CG Team is marvellous.