The Leading Architect Firm in Coimbatore
CG Infra Building Architects
CG Infra Architecture Company is a Reliable and Best Architect firms in Coimbatore. Our Architects in Coimbatore bring with best architectural designs with impeccable expertise and techniques. CG Infra Architect firm is a well-known brand of Architecture. Our expert team of architects executes the best architectural designs for homes, Residential, Housing, and Commercial Projects. We assure you that our designs are delightful, magnificent, and unmatched.
Our house architectural design incorporates innovation, efficiency, uniqueness, eco-friendliness, and cost-effectiveness.

Our expert architects accomplished home architectural excellence with responsive architecture concepts within the framework of budgeted time and money.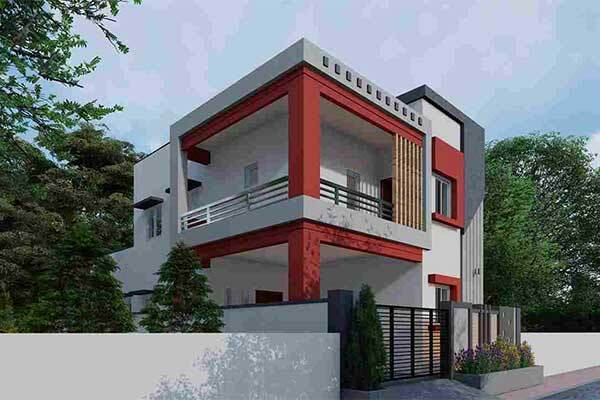 ARCHITECTURAL
PLANNING

AERIAL
VIEW

3D
ELEVATION

ISOMETRIC
VIEW
WE'LL NEVER STOP INNOVATING
Look What Our Customers Say!
Please go with them without doubt.first i would say their genuinity,And their commitment,promptly they follow the stages what they committed.. Even if we chose any mismatch materials o colours they will suggest good ideas. .with out wasting the space, Because our site is 1.25 cents of land .first i consulted with them, then only i bought this site.Planned perfect .Recommended strongly.
Dr.Leonard Ashok
23/09/2022
Has good ideas and executed well
Excellent work, ideas, well planned and good service.
Vigneshwari Veerakumar
15/08/2022
My home came out very well in 1575 sq.ft area. They completed before a month from a fixed time period. We were very satisfied with the completion. The doors and ceiling fittings, plywood floor at balcony, sanitary wares and wardrobe are all mentionable. They were both incredibly kind and highly professional as well.
Pushpam Pushpam
13/08/2022
I would highly suggest Cg Infra Builders is a one of the top construction companies in Coimbatore. They are doing value of money and very cooperative. Mr.Ramachanran will explain about impressive design ideas and vastu plan too. Take a chance folks!
I enquired regarding G+2 5 bedroom house plan in Pollachi. Mr. Ramachandran provided several value additions and suggestions based on his experience. Even now, I keep in touch with him to seek advice on interior design and other things too. Overall my experience with CG Team is marvellous.
What makes us one of Coimbatore's Top 10 Architects?
Are you looking for the best architects to design and build your dream home? Our entrusted work of architecture deals with detailed analysis. Make your initial move; you've arrived at the most ideal location for Modern Home Architecture. We at CG Infra Architects, Coimbatore, are ready to make your dreams a reality! We architect a better place to live in. We are here to fulfill both practical and expressive requirements with aesthetic ends. Continuous vibrant creativity and modern structures of our expert architects made us one of the leading architecture firms in Coimbatore.
Best Residential Architects in Coimbatore
We offer Core & Best Architectural Services
We believe that the ability to work with an Architect should be available to anyone looking to build their dream home. Therefore we offer Full Architectural Services from our big team of In-house Architects giving our clients the ability to have an architect-designed home on a budget. Full Architectural Services right from the start of project conception, Drawings for Approval, 3D Views, working drawings, structural drawings, interior designs, home furnishing, and decor supports construction administration till handover.
In this modern era, architects need designing tools with cutting-edge technology. The firm, CG Infra Architect in Coimbatore, has the leading professionals in using higher-end Software. We use the most advanced software and tools to provide you with sustainable designs by acquiring countless perceptions of the newest architectural design trends and styles.
Get your Space Planned, Designed & Built to its Best!