The Leading Architect Firm in Coimbatore
CG Infra Building Architects
CG Infra Architecture Company is a Reliable and Best Architect firms in Coimbatore. Our Architects in Coimbatore bring with best architectural designs with impeccable expertise and techniques. CG Infra Architect firm is a well-known brand of Architecture. Our expert team of architects executes the best architectural designs for homes, Residential, Housing, and Commercial Projects. We assure you that our designs are delightful, magnificent, and unmatched.
Our house architectural design incorporates innovation, efficiency, uniqueness, eco-friendliness, and cost-effectiveness.

Our expert architects accomplished home architectural excellence with responsive architecture concepts within the framework of budgeted time and money.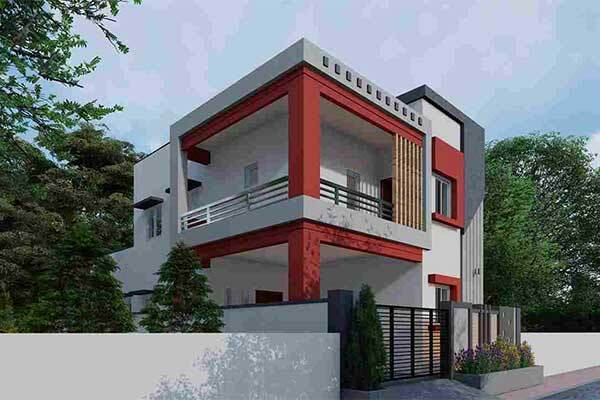 ARCHITECTURAL
PLANNING

AERIAL
VIEW

3D
ELEVATION

ISOMETRIC
VIEW
WE'LL NEVER STOP INNOVATING
Look What Our Customers Say!
Right and best place for dream home
We found him via website. Without any reference from my known circle. The way he gathered our requirements is very helpful to bring our dream house. He is so patience, time responsive and good at delivering our house at estimated time.
I wanted to express our appreciation for the excellent services that i had from Cg infra & their team, Specially Mr.Ramachandran was so courteous to solve my doubts and i said my opinion just all in words .He created as such as in plan and elevation. Now our empty land filled with the beautiful house. Thanks to the entire team.
Very supportive and helpful during project planning and execution. Thank a lot to Mr. Ramachandran and team.
Good management and strong execution team. Thanks a lot for your professional approach to successfully completed my house construction. Kudos to you and your team.
When i approached Mr.Ramachandran is honestly answered and rectify all of my doubts.. In a single visit he explained everything in detail ..He helped me to get building approval and Eb line and all, even i am not inthe town.He send the documents through courier..And they planned our house very stylish and finished as such as... And the material they provide for our building is very premium quality..In all aspects we satisfied.
Innovative ideas and strong structural implementation. Very professional and responsible to handle projects
we come to know about CG infra from one of my friend whose already finished a house with cg infra ..They are very professional, Plan executed as our wish and sort out each and every clarification, Especially Er.Ramachandran listened all our suggestions very politely and showed very unique fitings to fulfill our expectations. Sometimes as we out of the station .He used to sent uptodate progression through whatsapp, Completed our building as our wish. Highly Recommend to everyone how my friend did it to me ...
What makes us one of Coimbatore's Top 10 Architects?
Are you looking for the best architects to design and build your dream home? Our entrusted work of architecture deals with detailed analysis. Make your initial move; you've arrived at the most ideal location for Modern Home Architecture. We at CG Infra Architects, Coimbatore, are ready to make your dreams a reality! We architect a better place to live in. We are here to fulfill both practical and expressive requirements with aesthetic ends. Continuous vibrant creativity and modern structures of our expert architects made us one of the leading architecture firms in Coimbatore.
Best Residential Architects in Coimbatore
We offer Core & Best Architectural Services
We believe that the ability to work with an Architect should be available to anyone looking to build their dream home. Therefore we offer Full Architectural Services from our big team of In-house Architects giving our clients the ability to have an architect-designed home on a budget. Full Architectural Services right from the start of project conception, Drawings for Approval, 3D Views, working drawings, structural drawings, interior designs, home furnishing, and decor supports construction administration till handover.
In this modern era, architects need designing tools with cutting-edge technology. The firm, CG Infra Architect in Coimbatore, has the leading professionals in using higher-end Software. We use the most advanced software and tools to provide you with sustainable designs by acquiring countless perceptions of the newest architectural design trends and styles.
Get your Space Planned, Designed & Built to its Best!